Independence Day in United States is celebrated on 4th of July every year. Independence Day is a Federal Holiday in United States of America. It is celebrated to commemorate the day Declaration of Independence on July 4th 1776, from Great Britain.
Declaration of Independence is a statement that explains the legal separation of the Thirteen Colonies from Great Britain on July 2, 1776. The statement was prepared by a Committee of Five with Thomas Jefferson as its principal author.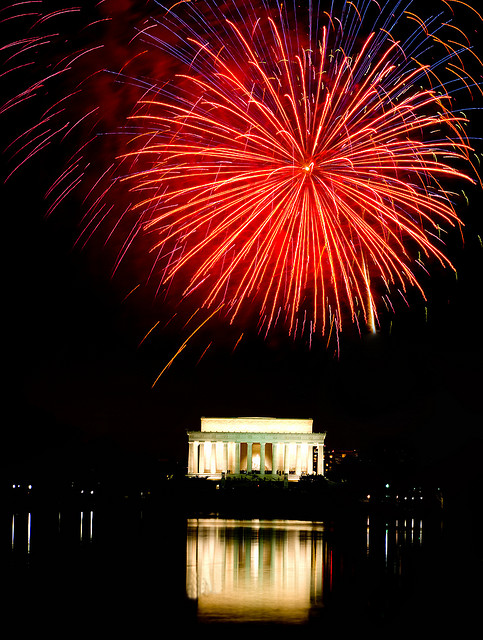 Typically every year Independence Day in United States is celebrated with Fire Works, Parades, Barbeques and Family Reunions across the country. The National Anthem - The Star-Spangled Banner, America the Beautiful, God Bless America, This Land Is Your Land are sung and played during the Independence Day celebrations.
National Leaders and Politicians participate in the public events and praise the Nations Heritage and values.